Venue, Travel and Visa
---
Conference Venue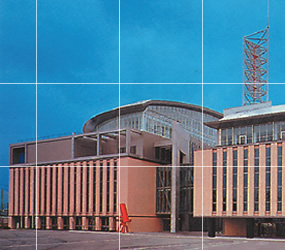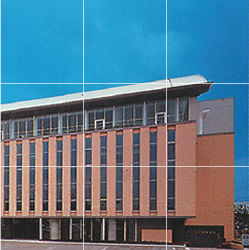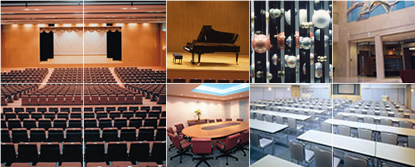 The conference venue is "Kyoto TERRSA". The address is Shinmachi Kujo,
Minami-ku, Kyoto, Japan. It takes

15 minutes walk from the JR-Kyoto station, or
5 minutes walk from the Subway "Kujo" station, or
5 minutes walk from the "Toji" station on the Kintetsu line.
&nbsp Click for details,
Internet connection
Wire and wireless Internet connection at the venue is available in the "Conference room (Large) 3-I,J,K" shown in the floor map. Since no computer is provided from the LOC, please take your own laptop to the venue.
AC power
The AC power available in Kyoto is 100V 60Hz. The plug shape is 2-pin that is similar to the US standard except for no ground pin.
---
Travel
From Kansai International Airport (KIX) to Kyoto
The international airport nearest to Kyoto is Kansai International Airport (KIX). There are several ways to get to Kyoto from KIX.
The best way to get to Kyoto from KIX is by train. Take the Limited Express "HARUKA" of the JR Kansai Airport Line. The fare is 2,980 yen for a non-reserved seat and 3,490 yen for a reserved seat. The reservation is usually unnecessary. It takes about 75 minutes to arrive at the JR Kyoto Station.
There is the Airport Limousine bus for the JR Kyoto Station. It takes approximately 100 minutes, but it depends on traffic. The fare is 2,300 yen.
You can also use a shared taxi. If you use the shared taxi, YOU NEED TO MAKE A RESERVATION THROUGH THE WEB IN ADVANCE. A reservation at least two days before your arrival at KIX is recommended. The shared taxi is the most convenient because it takes you directly to your hotel. However you have to keep in mind that it may take up to 2-3 hours, because it requires time for dropping off passengers (or picking up when going to the airport) and that the schedule might be delayed by a traffic jam. Therefore you should leave early enough especially for your return trip to reduce the risk of being late for your airplane. It costs 3,000 yen.
---
Visa
Depending on your nationality, you may be required to obtain a VISA to enter Japan. Please check by yourself at the MOFA site (The Ministry of Foreign Affairs of Japan) if this applies to you or not. If a VISA is required, please make contact with the nearest Japanese Embassy/Consulate General as soon as possible and also inform the LOC (suzakuconf_LOC(at)cr.scphys.kyoto-u.ac.jp) required documents by e-mail no later than September 30, 2006.